Check out our Parent Company
Subscribe to our Specials Mailing List!



SECTION IV:
Winding Accessories
Toroid Mounts and E-Core Bobbins
Horizontal Mount for Toroid
Vertical Mount for Toroid
Toroid Spacers
E-Core Bobbins
Please call for information on any listed part
not yet linked in the system!!
Full printed copies of this technical reference, including additional information and charts, are available from CWS ByteMark .... Check Order Information and Pricing for more information!

CWS ByteMark is no longer affiliated with or its associates.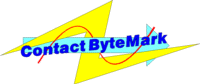 353 West Grove Avenue, Orange, CA 92865, U.S.A
800-679-3184
---
© 1996 - 2002 CWS ByteMark
All Rights Reserved