R & D / Small Quantity Pricing
OEM's & larger quantities Call for a Competitive Quote!

Already been shopping? Check Out!
Check your Shopping Cart

These links take you to our shopping cart system - not only will you see pricing, but you will be able to add them
to your 'Shopping Cart' as you browse. Check Out when you are ready to finalize your purchase.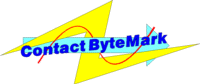 353 West Grove Avenue, Orange, CA 92865, U.S.A.
800-679-3184
---
© 1996 - 2002 CWS ByteMark
All Rights Reserved

CWS ByteMark is no longer affiliated with or its associates.